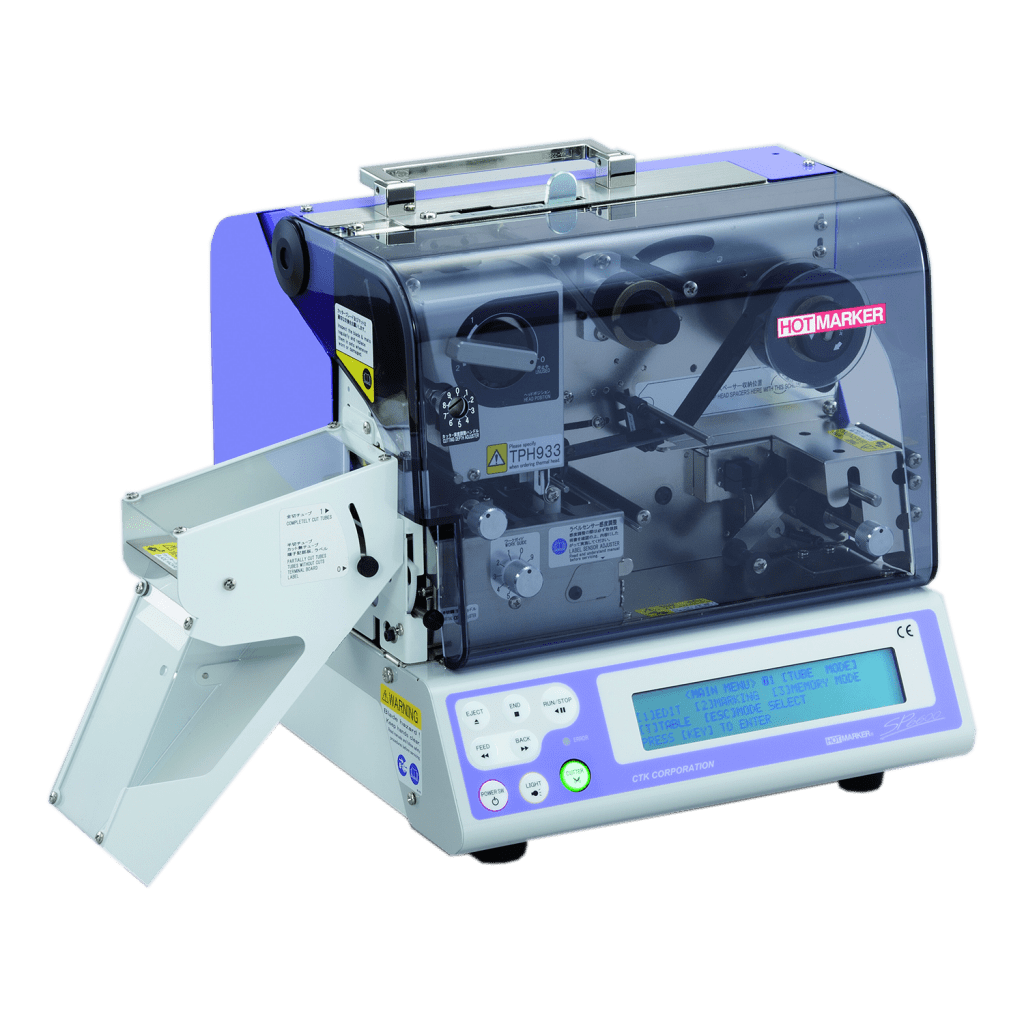 Automatic machine for direct marking on PVC-, heat shrinking tubes and labels
permanent
undetachable
distinctive
individual marking for tubes
Barcode & symbols
new fonts
ideal for middle and high quantity production
PC-integration or stand-alone version
The model SP6600 prints your desired and individual text on different kind of flexible tubes, PVC-tubes, heatshrinking tubes or labels. When printing about 5 digits, production output is about 4500pcs. per hour. SP6600 prints up to 3 lines on your material. After printing, the machines cuts your tubes completely or partially.

The machine provides also an integrated data memory, to save your individual texts, to use it as a stand alone version.

To use complete functionality, you can connect SP6600 to your Windows-PC easily, through USB-interface. Necessary software is included when you purchase model SP6600.

Additionally to standard software, PIK-AS Austria offers extended software to print special symbols or company logos. Printing cyrillic letters or other special-fonts are possible.Please ask our sales managers.

SP6600 offers high-performance, is of low maintenance, robus and is ideal for middle and big sized production.

Model SP6600 uses thermotransfer technologies, where colour of printing can be changed easily, in seconds, through changing colour foil tape. Standard colours are black and white. Colours like yellow, blue or red are upon request.