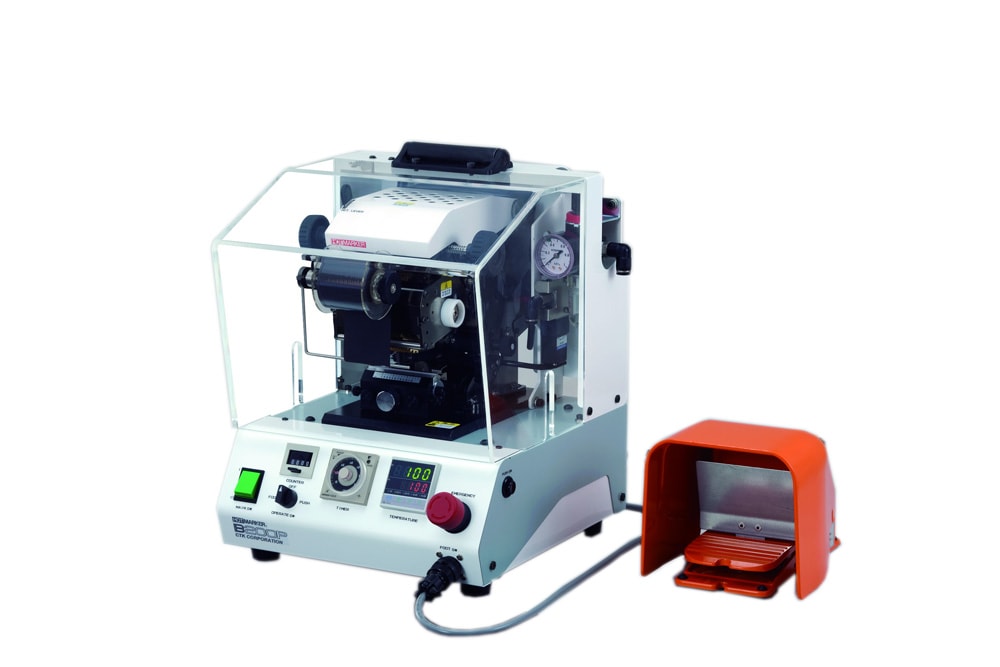 Compact hot stamping machine for direct marking on cables, tubes and PVC components
permanent
undetachable
distinctive
individual marking for cables and tubes
for medium to large production
pneumatical operation
The model B200P offers a big field of applications. With B200P cable, tubes, connectors, PVC-Components, nylon cable ties, etc. can be marked professionally.

Due to the fact that the B200P is operated pneumatically through a footswitch, both hands are free to feed the machine.

Just put the to be marked material on the holder, choose and turn the character wheels to the desired letter- and/or numbers combination. Push the marking head – ready. Within a few seconds you get your professional marking result in different colours.

The model B200P is available with 7, 12 or 18 character wheels. Beside the quick-adjustable character wheel system (Head Unit G), you have the possibility to create individual stamps (e.g. with your logo). This version (Head Unit T) is ideal for marking on various components.